Woodstock Industries custom design, manufacture and install quality kitchens, vanities and a wide variety of other joinery for architectural residential and commercial projects.  We are based on the Central Coast, but a majority of our projects feature in the Sydney area, particularly the Northern Beaches region.
Since its establishment in 1992, Woodstock Industries has developed extensive experience working with designers, architects, builders and home owners. This experience is heightened by the company director, Dave Wright, who has had a passion for kitchens and joinery design for over 30 years.
Each of the Woodstock team members are intimately involved with each project, and with their keen eye for detail, they ensure that all projects are designed, manufactured and installed to the highest level of workmanship.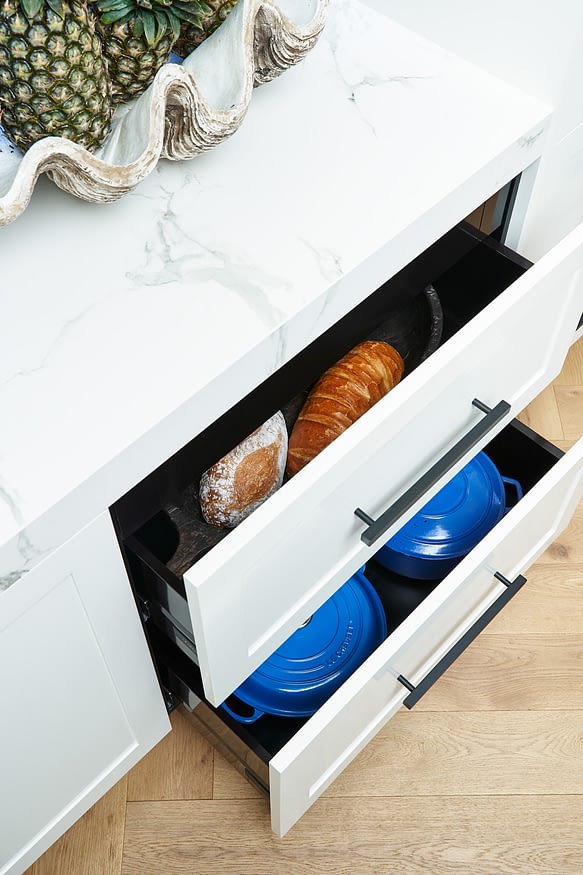 Our kitchen designers pride themselves in keeping up to date with the latest trends in kitchens and joinery. They continuously assess the industry to ensure they are completely aware and informed of material and colour trends on the market. Equipped with this knowledge and their own expertise, our kitchen designers aim to produce custom kitchens and joinery that not only suite your personal tastes, but are functional and long lasting.
Our team of qualified and experienced tradesmen and subcontractors allow us to manage your job from beginning to end, making your project as stress-free and as time saving as possible. All of our custom made kitchens and joinery are manufactured in our own factory based on the Central Coast. During this process, we guarantee our workmanship, materials, and overall quality is of the highest Australian standards." 
We ensure all kitchen and joinery projects are installed correctly and with care in order to guarantee the absolute quality of the product. Our installers are employed by Woodstock Industries, ensuring the customer service provided and eye for detail is consistent throughout every project. During the installation process, we will endeavour to keep mess and disruption to a minimum.
We are passionate about your customer experience before, during and after your joinery purchase. Our after-care team is dedicated to providing you the right advice and information about your new joinery, and is always available for support. Upon completion of your project, they will provide you with a comprehensive after-sales package containing warranty materials (which will be registered on your behalf) and a care and maintenance guide.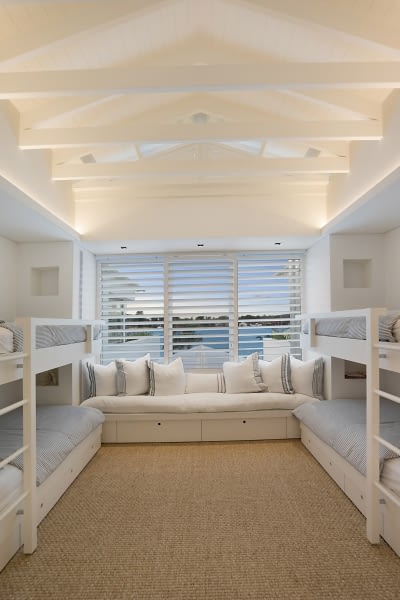 "I could not be more thrilled with our kitchen. The mantelpiece simply gorgeous/exquisite. Thank you all from the bottom of my heart for the beautiful work you have and are doing for our new home. We are absolutely delighted with everything. Huge thanks and appreciation."

Sue & Wayne - Pymble House
"We have just recently had our kitchen renovation completed by the team at Woodstock, I am in love with my new kitchen and the layout. What sets Woodstock apart from the other kitchen and joinery companies is the execution from beginning to end, Sue the kitchen designer, the in house manufacturing of the joinery, the installation and the quality of the tradespeople. This was all completed with minimum disruption in a very short time frame. My advice to anyone who wants to get a new kitchen or joinery for their home is to contact Woodstock as you will be very pleased with the product."

Kelly - North Avoca House
"We would like to pass on our thanks to the Woodstock team for the creation of the superb kitchen and cabinetry throughout our new home. It is everything we wished for and so much more. Every element is not only functional, but the quality and craftsmanship has meant each room is beautiful too."

Maggie - Mannering Park House
"Woodstock made my dream kitchen come true! I can't recommend them highly enough, thank you so much team!"

Jill - Balgowlah House
Comes with the highest of recommendations. Our kitchen is fantastic quality, the team were so professional and they turned it around so quickly. Beyond expectation. Thank you Woodstock!"

Jordana - Rose Bay House
A positive experience from start to finish. Great design ideas, communication and quality of work. I would highly recommend Woodstock and would use again"

Victoria - Avalon House
"Woodstock were complete professionals from day 1 through to completion. We found them helpful and supportive through the design process, prompt detailed and honest through the fabrication stage, and absolute perfectionists when it came to installation. Were extremely pleased with all of the finished products, and know both the design and quality of the build will see us happy long into the future"

Heath - Lane Cove House